BIG:\cherry_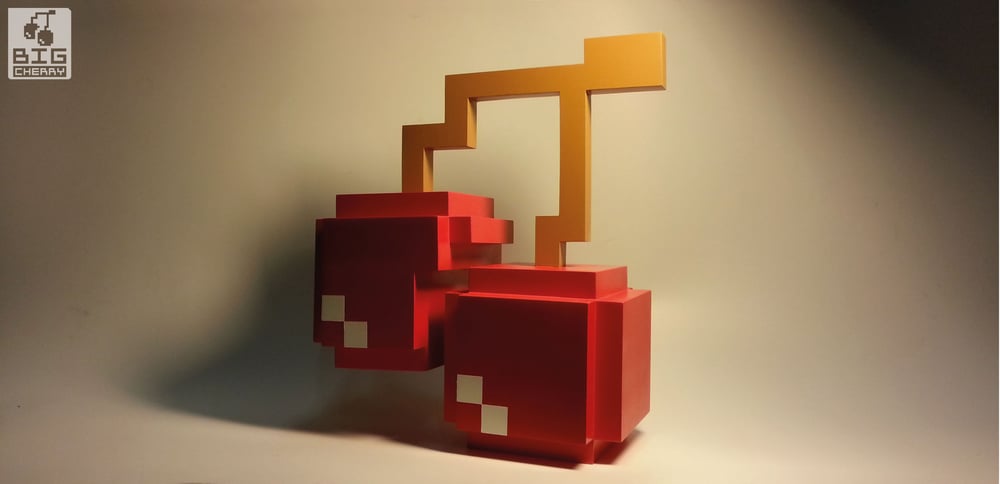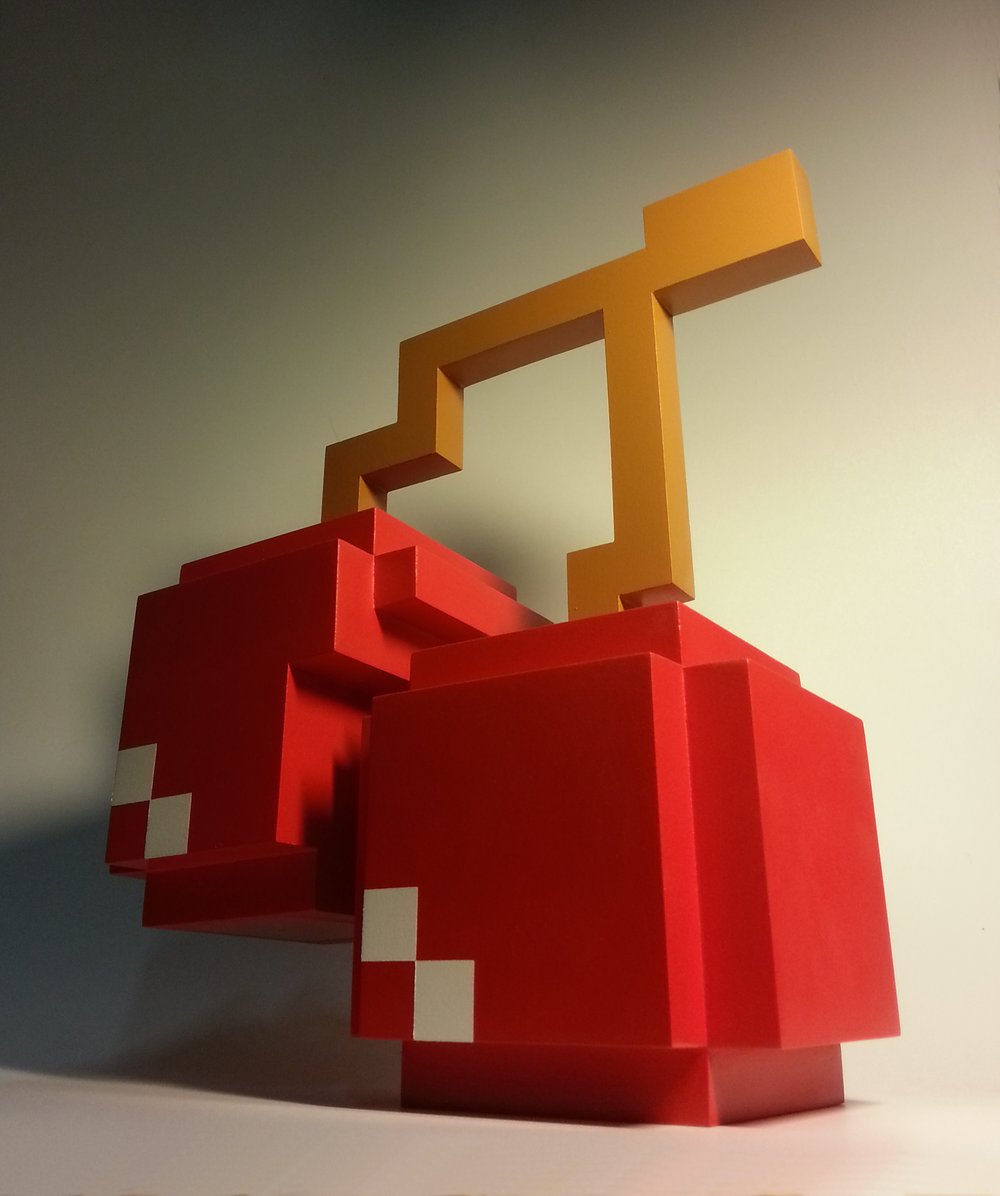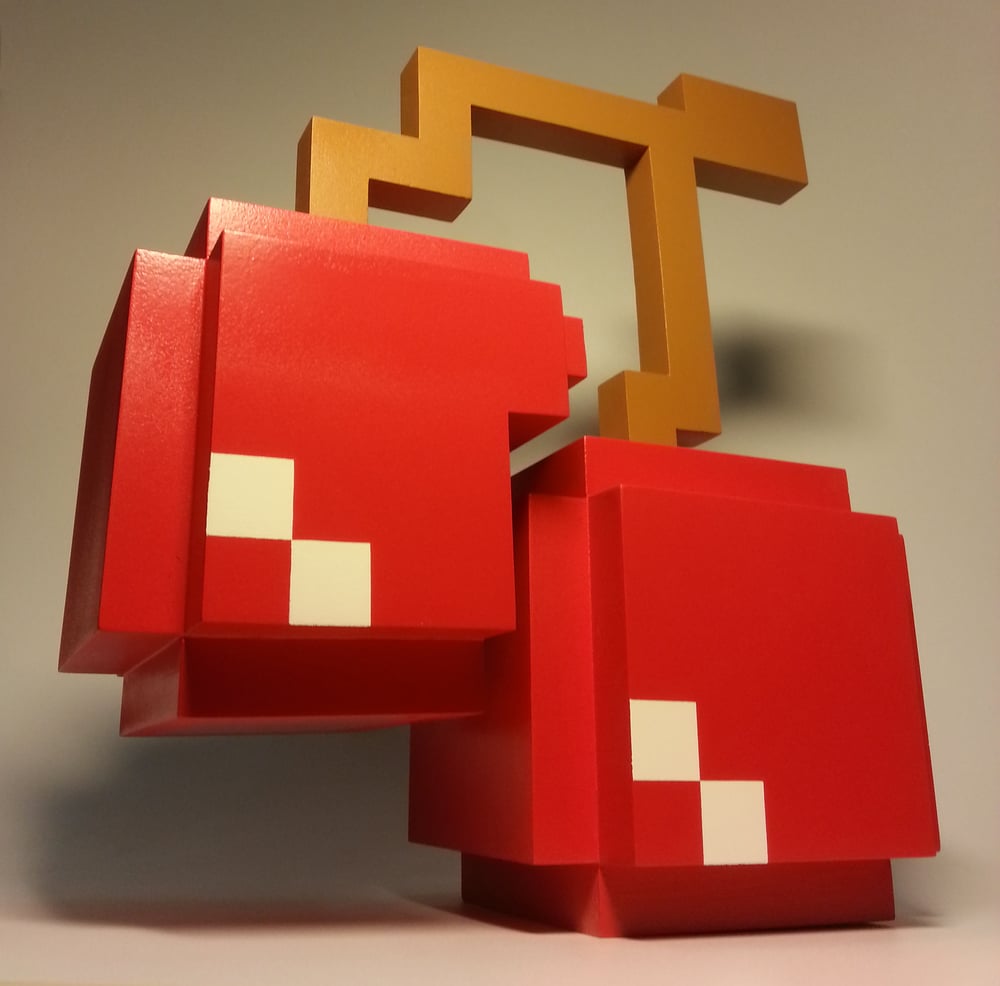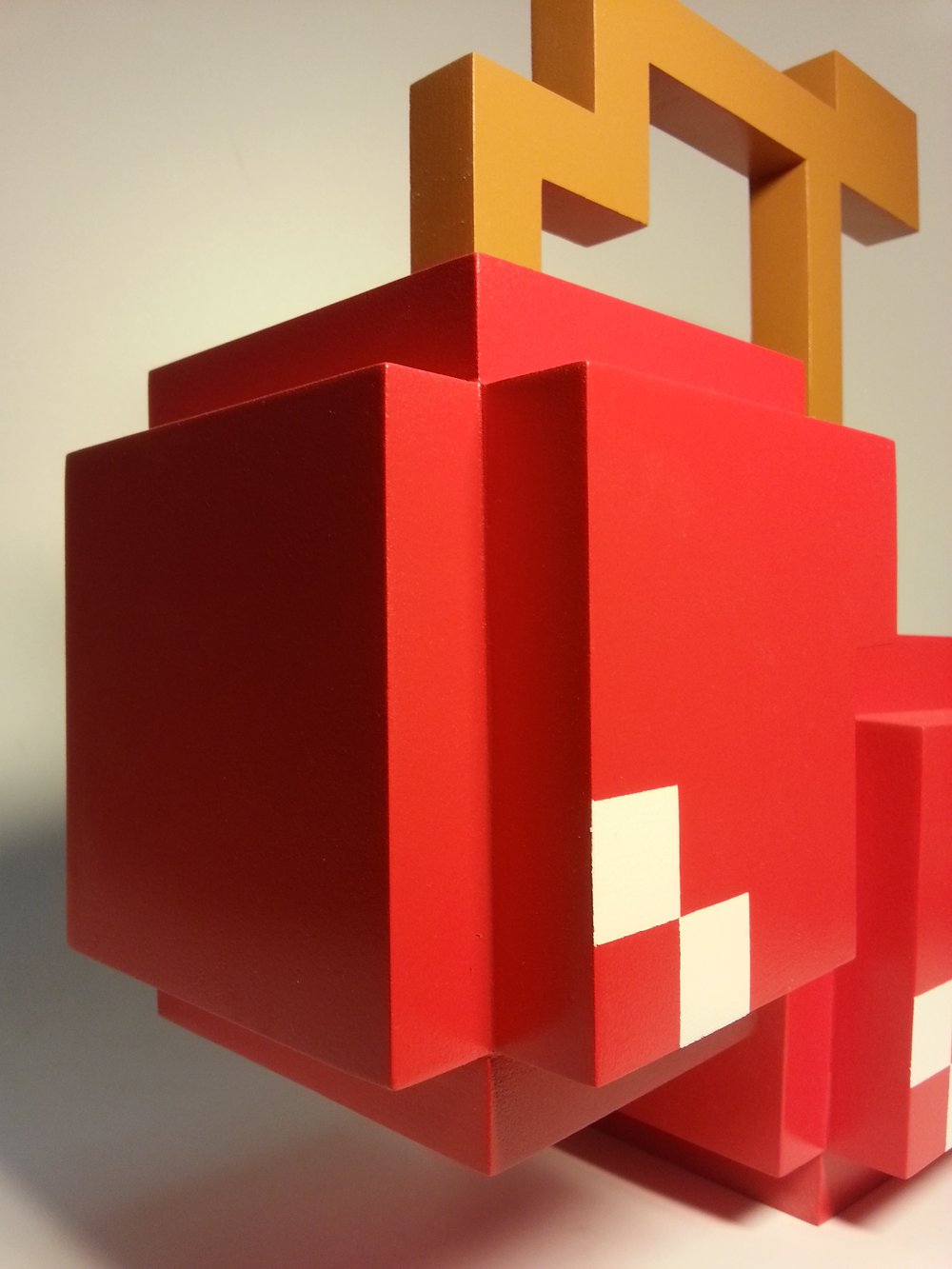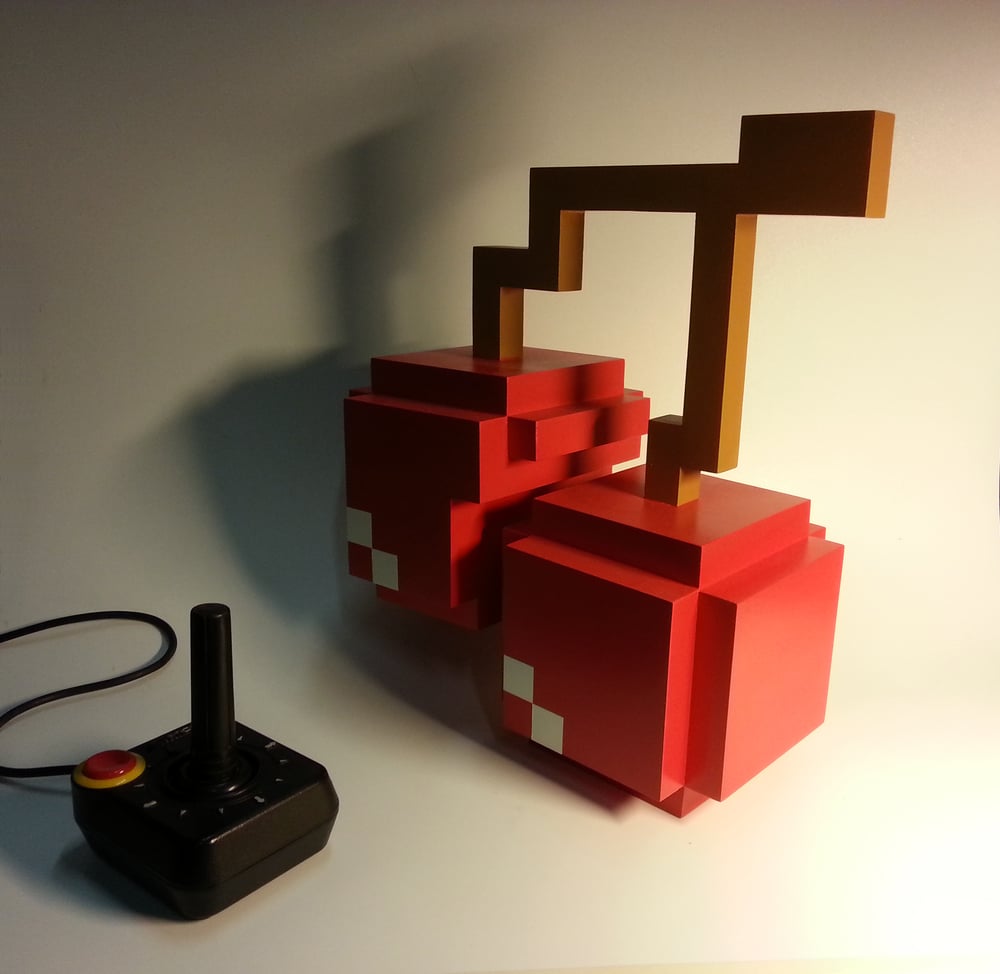 Handmade Art Toy.
The famous Pac-man game cherry in a 2.0. over vitaminized version.
Pixel art for geeks.
- 26 x 14 x 32 cm - 2015 -
All the objects proposed are handmade.
Most of them are limited editions numbered or unique pieces.
It takes time to manufacture but each objects is unique.
If you are interested by an unavailable object (some models can be reissued on
demand) or for all others information, please contact me by e-mail:
contact@fa-portfolio.com
NB:
in case of reissue, the manufacturing period from payment date can take up to 15
days.